Update: Aug 2018
All the tips below are still great for getting on top of your email. But if you really want it under control, you need a system. The one I recommend and use is The Secret Weapon. (It's free, can be used with OneNote or Evernote. Once you set it up, it's simple – and it works!)
Setting up systems take a bit of time in the beginning. Why should you invest that time? Good question!!
I discovered a compelling reason why, when re-implementing this system recently. I used to use it but switched to OneNote a few years ago for the formatting and drawing capabilities and didn't take my system with me. 😨
This is THE No. 1 reason to get your email under control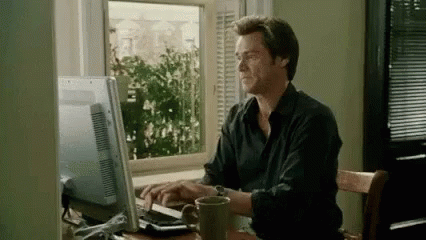 I had missed so many opportunities because emails got lost in my overstuffed inbox and never saw the light of day again until I did a clear out – when of course it was too late to take advantage of them.
I could have cried. And I felt guilty. Tons of opportunities that could have ended in great partnerships, work and even friendships. No one can afford to piss opportunities into the wind. And worst of all, by not having my email under control, I hadn't got back to all those people. And they would have thought I was rude or uninterested or I just didn't care.
How could they know the truth – that my inbox was holding it's latest offering to my throat like a knife, overwhelming me with it's urgency so I forgot everything else!
So I'm sorry if you were one of those people whose ideas and communication disappeared into the black hole of my email. However, now I have my system back on track, it won't happen any more.
Don't make my mistake! Go implement The Secret Weapon!! Text instructions here. Videos here.
ORIGINAL POST
Email can easily suck up a lot of time that needs to be spent on business building tasks. Probably 90% of time you spend on email is not crucial to building your business. It may even be holding your business back if you are prone to procrastination. (Email is a great excuse to procrastinate while looking like you are really working!)
Action:
Implement one thing today that will reduce the time you spend on email. (Or if you are feeling daring, make it 2 or 3!)
Here are a few tips you can implement NOW:
Stop email interrupting your productive time
There are hundreds of articles about managing email on the internet, but here are a few things you can easily implement:
Don't check email first thing in the morning.

It is an unproductive start to the day. Make sure the first thing you do is essential to moving your business forward. That way you will feel great because you have done something constructive AND you will have avoided the procrastination trap – for now!

Turn off the automatic receive function in your email client

.  That way, you won't be distracted by those little pings as your email hits your inbox.

Make a set time to check emails

. No doubt about it, this requires self-discipline. The best option is if you only check and respond once a day, but if you can't bear waiting that long, schedule in times where you will check your email, rather than drifting to it in between other more important tasks.
Manage email once it's on your machine
The aim here is to make sure you are only spending time on emails that really need your attention. Again there is a lot written about this and here are some actions you can take:
Cut down the amount of email you receive in the first place.

Unsubscribe from newsletters

. I don't know about you but I subscribe to them thinking I'll read them but I rarely do. I might as well get rid of them
If you don't want to unsubscribe, create a filter to direct newsletters into a folder other than your inbox. You can use this technique for notifications too. As soon as I implemented this for Twitter notifications then email in my inbox reduced by half.

Stop self-inflicted email

. You can combine the previous two tips. Direct all your newsletters & notifications into a folder and then unsubscribe from them once a week.

Set up folders to archive important emails

. Then they aren't hanging around in your inbox and drawing your attention.
Find a way to create a task out of emails that need action. Put them in your task list and then archive as above.
Further Reading:
Tim Ferriss is an email ninja. He outsources his email. You might not want to be as brutal but he is an outstanding example of how much you can actually control email.
The other outstanding productivity expert is Leo Babauta from Zen Habits. He has written a succinct guest post on Tim Ferriss' blog about how to be an email ninja.
And if you need a laugh, you might want to check out the Procrastination Flowchart.
Join the Conversation
Have your say in the comments – or use them to create a little bit of extra motivation and accountability to get your action task for today done.
Or join us on Facebook  or Twitter.
Image used under Creative Commons license courtesy of  Social Media Online Classes